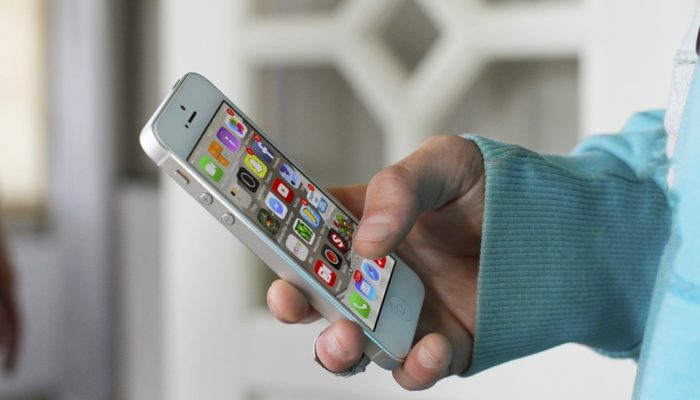 The financial market provides numerous credit options for individuals to meet both personal and professional needs. Better internet accessibility and technology has also made applying for these loans easy. The process of loan applications today has, thus, become easier through online modes such as loan apps.
Such applications have made financing much simpler for prospective borrowers, irrespective of their income. All you need today is a smartphone with an internet connection to access these apps. One such app is Bajaj Experia, which makes applying for loans easy through only a few taps. Bajaj Finserv, a leading NBFC which provides a wide range of loans, both secured as well as unsecured, further eases the process of availing finance with this application. The online loan app is user-friendly and can be easily installed on both Android and iOS-based smartphones.
So, whether you are at your home, traveling to work, or doing any other regular activity, your loan application is just a few clicks away. Now, check out the steps you need to follow to apply for a loan online with Bajaj Experia.
Steps To Follow For An Online Loan Application With Bajaj Experia
Follow this step-wise guide to apply for your loan and enjoy access to instant funds on approval and disbursal.
1. Go To The Play Store/App Store
Apply for a credit option simply. Download the loan app of your lender online. If you use an Android-based smartphone, you may refer to Google's Play Store to download the app. For iPhone users, the app should be available on Apple's App Store. Alternatively, you can also download the Bajaj Experia app from the official website of Bajaj Finserv.
2. Download And Install Experia
Now, you may proceed with the download and installation of this app on your phone. Here, all you need to do is click on this app's icon and select 'Install' option. Once the app is installed on your phone, you can proceed with further steps.
3. Choose Your Language And Customer Type
Open the installed loan app and select the language you are comfortable to access it with. You may choose from 14 different languages for this app, including English and Hindi. Next, you will be asked to choose customer type, i.e., new or existing. For existing customers, this app would not be new as it includes the entire loan and financial product offers that a borrower can opt for.
For new customers, the next option is to choose the occupation.
4. Choose Your Occupation
Once you proceed, you need to select the occupation you belong to, whether self-employed or salaried. On choosing this, the app guides you to a page that lists down all the loans on offer for you.
Such instant loan apps make it easier to apply for your loan as you can choose from all the available credit options at one place.
5. Choose Loan Option You Require
You may choose the desired loan option from available financial products. You will find loan options offered to you based on the occupation you chose in the previous step.
The common loans available for both individuals include –
An instant personal loan
Home loans
Loan against property
Other than these loans, a self-employed individual also has an option to apply for other profession-specific loans –
Business loans
Chartered accountant loans
Doctor loans
Select any one as per your personal or professional financial requirement to proceed for the application on this loan app.
6. Check Apply And Receive Your Pre-approved Offer
On opening the section related to your selected loan, you have an option to know your pre-approved offer provided by Bajaj Finserv.
These pre-approved offers make the process of availing finance quick and easy. They are available on unsecured credit options like personal loans and business loans, as well as secured loans like home loans along with various other financial products.
7. Fill Up The Application Form And Submit Documents
Once you receive pre-approval of your loan, you can proceed by filling up the application form with all the necessary details. Continue by submitting the required documents as per your eligibility and income status.
8. Apply For The Loan
Complete the application process by submitting the loan application form.
You will be granted a loan approval depending on the loan you applied for, the amount you require and other factors like your eligibility. Install Bajaj Finserv Experia App, an NBFC which provide one of the fastest loan approvals in the lending market for their advances. After knowing all the steps required to apply for a loan online through Bajaj Experia you may now proceed with the same.