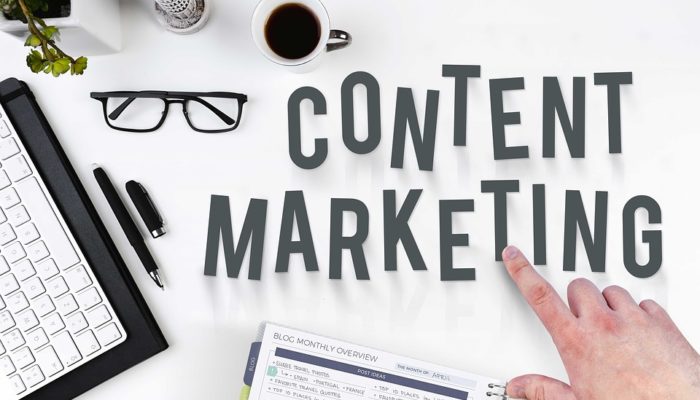 Virtually all successful marketing strategies are developed around content. It is the most valuable player in today's infiltrating marketing world. It cannot be considered a component of a broader marketing plan. For most successful businesses it comes first and reverberates in everything. A good content marketing strategy can be used for generating leads and driving sales.
In today's customer-centric market place, good content will help you in crafting a compelling story about your business, products, and services. It will help you in highlighting your unique values, and it would also tell your potential consumers why they should buy your product.
So, for getting the most out of a content marketing strategy, you can rely on advanced content marketing tools. If you do not know which means you should use for marketing your content immaculately, then you are in the right place. In this post, you will find a list of practical content marketing tools which most professional Wikipedia writers recommend.
A comprehensive list of content marketing tools:
If you want to make a visible improvement in your content marketing tactics, then you should rely on more than one content marketing tools. However, there are several tools to choose from and finding the ones that work for you can be perplexing. Therefore you should first get yourself familiarized with the available categories of content marketing tools.
Content Tracking Tools:
Content tracking tools allow you to keep track of content mentions and performance. These tools will enable you to keep track of the resources you want to follow. No content marketer can do without one of the following tracking tools:
Google alerts:
With Google Alerts, you can recognize and address the topics most valuable to your business; you can also use this tool for tracking online brand mentions. By setting up an alert for your brand name, the title of a resource, essential keywords, and a lot more, you can receive notifications in real-time, daily, or weekly.
Open Site Explorer
It is a free tool from Moz that allows you to check online authority for any website. You can use this tool for monitoring your ranking, or you can look at your competitor's rank. This tool will help you in keeping track of your performance
MonsterInsights
MonsterInsights is one of the best tools for keeping track of analytics. If you want to know that your content marketing strategy is working or not, then this is the best tool that you can use. This tool can be connected to Google Analytics for receiving web traffic reports in your WordPress in a format that is easy to understand.
Email Marketing Tools:
Email marketing has been around for a while; using the correct tools marketing your content through emails will increase your ROI. This is the reason why tools used for email marketing hold a great deal of significance.
Constant Contact
Constant Contact is one of the best email marketing assistants around. It is known for having useful online coaching and guide for email marketers. It provides a vast resource library, excellent online support and an active user community.
WPForms
WPForms allows you to go beyond the conventional email signup form to collect more data from guests and subscribers.it is a simple yet fully-featured drag-and-drop WordPress form builder. It provides forms for every purpose, WPForms includes surveys and reviews feature so you can receive feedback and data from your clients.
Social Media Tools:
Social media is an effective marketing strategy. The best part about it is that it does not break the budget. If you want to get the most out of your social media branding strategy, then you should use the following tools.
BuzzSumo
BuzzSumo is an excellent tool that can be used for all-around content marketing. Using this tool will allow you to see the most shared content on different social sites.
You will be able to track trending content over different periods, and you will be able to find out which influencers share which type of content. It would allow you to customize your content strategy better.
Hootsuite
Hootsuite is another addition to the social media marketing tools that you must have. By using this tool, you will be able to create and schedule social media posts for multiple platforms. This tool also helps you in collecting analytics on how your content is working.
Content Upgrade Tools:
High-Quality content upgrades play a role in making flawless content marketing strategies. The list of tools mentioned in this section will help you in boosting customer conversion and increase retention.
Coolors
Coolors is a tool that helps you in generating a color scheme for your content upgrade. It gives you a pre-made, suitable design palette. You can drag the on-screen slider to modify colors instantly, then use the produced scheme with your work. It tool also allows you to save and reuse color modifications.
Conclusion:
There are several categories of content marketing tools which are not mentioned in this post. However, the ones mentioned are of high importance. Using any one of the mentioned content marketing tools will allow you to modify your content marketing strategy.