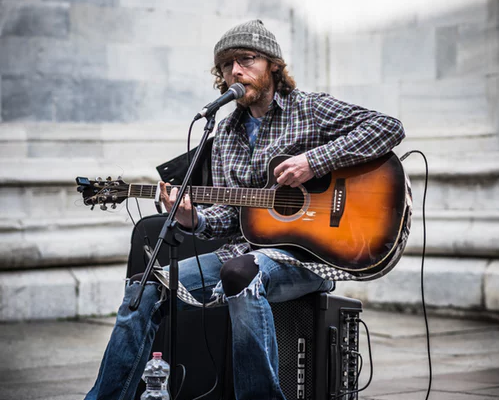 While it can be extremely difficult for you to get your music out there, what is important is that you can get the right people to listen to the songs that you make. However, this can truly be a challenge as well.
Journalists and other bigwigs in the industry keep complaining about junk emails from bands that are specifically designed to promote their songs. This situation makes the path even more difficult than ever before.
Fortunately, we will give you some avenues that can help you release your songs on the web. These sights and pages will not only give you a chance to expose yourself as a composer; it will also welcome correspondence from you down the line.
The Do's and Don'ts
However, before you start communicating with these websites online, you have to listen to our warnings. Here they are as follows:
Never Send a Group Email
First, you should never send a group email. It may save you a lot of time, but it can hurt your chances even more. Your emails can be considered as spam if you send it simultaneously to different web sites.
It would help you to seek out individual websites and said he knows that are tailor-made for those specific portals.
Focus on the Music that the Website is Trying to Promote
Find out what kind of music they promote and try to connect with them through their brand. If you want to be known as an acoustic singer, you should not focus on web sites that cater to the hip-hop crowd.
Use Social Media to Your Advantage
Connect with them on social media and look at some of their recent posts. From there, you will be able to find common ground and hopefully get them to listen to your music eventually.
For now, we will focus on giving you a list of websites and blogs that are known to accept independent Music Submissions from amateur singers and songwriters like you.
The A&R Factory
This particular musical blog has gained popularity for reaching out to a more professional audience. They cater to the following music industry members as part of their niche audience.
Record producers
Radio stations
Public relations executives
Managers
International licensing firms
You will get to increase your chances of being heard by reaching out to them for sure.
IndiePulse
This particular magazine caters to the independent music scene. It features a lot of news articles and interviews as well as artist and video reviews. It will also provide you with the perfect performance platform online through their radio station. (IPM Radio)
Music Emissions
This portal for independent music is another option. A lot of new talent can build profiles on the site hoping to get featured and reviewed down the line. If you are one of those people, do not hesitate to give it a try.
Songdew
This platform for independent musicians is one of the best. They use the site to promote their material. It will give you various opportunities mainly because it has a large community of musicians and also has over a million listeners and followers on social media. If you want to get discovered right away, visit this website and create a profile ASAP.
You will not regret doing so.
Indie Music Filter
If you are part of an independent band based in Canada, this website can help you get discovered right away. This particular website focuses on discovering and promoting independent music from up-and-coming bands. Why don't you give it a try?
Metal Injection
For those metalheads out there, this is the website for you. This portal can offer you the latest news and musical materials from independent metal rock bands and other artists belonging to the same genre.
Additional Options
Aside from the websites above, you can also try other avenues on the web. Here are some examples as follows:
Music Streamers
Aside from these independent music websites, you can also try uploading your material onto some of the most popular music streaming websites. If you want your song heard, this is the best way for you to do so especially if you don't have enough cash to produce your album right away.
It will give you enough exposure to be noticed while still keeping a basic sense of anonymity online.
Here are some examples of these online music streamers as follows:
Last FM
Deezer
Pandora
Google Play
IHeart Radio
Online Radio Stations and Players
Online radio stations and players such as iTunes and Spotify can also help you as an independent performer get your songs out there. You can easily upload your material onto the website and have people hear it and react to it.
Different Social Media Platforms and Video Sharing Websites
Another option for you to get your talent noticed would be using social media as well as some video sharing websites like YouTube, Vimeo, Facebook, and Twitter. Many musical producers have discovered talent just by watching a video of them singing either song covers or their compositions.
Most of these amateur talents don't even have expensive equipment or gadgets to make a music video. You can if do this on your phone and then upload it on a friend's computer. If you have a social media account or e-mail, you can easily log into these websites and do your thing.
Just make sure it to upload original content as much as possible to prevent copyright infringement. If you get a strike due to this particular issue, it will surely hurt your chances at being discovered even before you get things rolling.
The Final Words
It doesn't take too much to become popular nowadays. If you know who to connect wave and where to put your materials for future exposure, you will certainly be able to get what you need and much more. You have to be brave enough to take the first step. Everything else will follow for sure.
Why wait? Go ahead and give it a shot. I am sure that you will not regret your decision to use these modern means to introduce yourself to the world of music right away. Check out Karaoke Bananza for more quick tips and music instrument reviews to enhance your music!