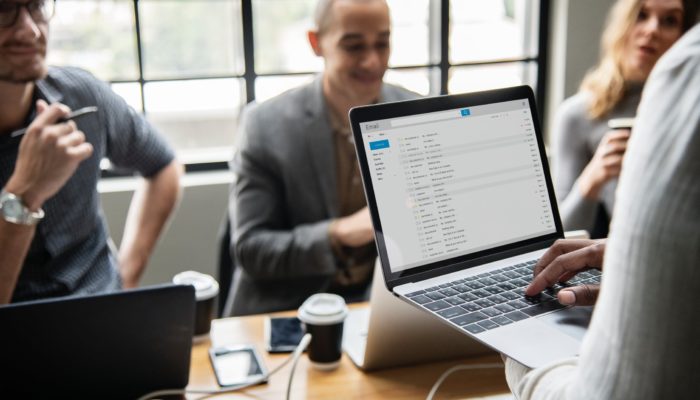 Enterprise resource planning or ERP solutions is a large-scale software program which is designed for both large and small modern businesses. ERP systems control the flow of internal business processes, communications between different business departments and its internal function and data.
Most of the
ERP systems
are modular. Workers can't access all modules of the system. They can only access those modules which they only need to complete their duties while the company higher (Manager and CEO) can access all the modules in order to analyze and review data and reports. Through this modular approach, the security of the company is easily protected. Some common ERP functionalities include:
Product and purchase planning
Manufacturing and delivery planning
Inventory management
Shipping and payment
Supply chain management
Accounting
Marketing and sales
Customer relationship management
One of the most important features of all ERP solutions is the shared database. Therefore it supports multiple functions used by different business Units. In practice employees in a different division, e.g accounting and sales can rely on the same information for their specific needs.
History of ERP
The history of ERP starts from the 1960s from the joint effort of J.I. Case, the manufacturer of tractors and other construction machinery, and partner IBM which results as MRP (Material requirements planning).
Initial MRP solutions run on mainframe computers so they need very large technical staff to support. Initial MRP solutions are big, clumsy and Expensive.
In 1972 five engineers in Germany combine together and started a company SAP (Systemanalyse und Programmentwicklung). The purpose was to develop market standard software for integrated business. They feel the need for pre-packaged enterprise technology solutions as an alternative.
In 1976 in manufacturing industry MRP becomes the fundamental concept used in production management and control.
In 1980s MRP grew up to have more complex processes which were called MRP-ii or Manufacturing resource planning.
By 1990 the term ERP solutions coined when the MRP-II extended to the fields of Engineering, Finance, Human Resources, and Project Management.
The Business Value of ERP solutions
With the help of ERP (Enterprise Resource Planning), solutions employees can do their Jobs more efficiently by breaking down hurdle between business units.
Help managers and company owners to analyze the data easily and can make business decisions useful and profitable.
It helps in automation of core business processes like lead-to-cash, order-to-fulfillment, and procure-to-pay processes.
Another important business goal of ERP solutions is to facilitate the information flow so that business decisions can be data-driven.
It improves the profit and reducing the risk by regulating the standards and helps to remove redundant process and systems, dramatically lowering the cost of doing business overall.
Examples of ERP systems
Some examples of ERP systems available in the market as of 2017 include Oracle, Sage ERP X3, SAP Business, SYSPRO ERP, Microsoft Dynamics, Infor SyteLine, Enterprise IQ, NetSuite, and Odoo.