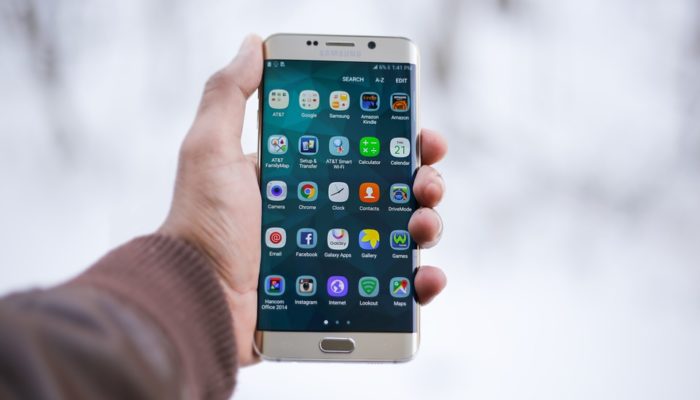 The Android platform offers a range and variety of apps to fulfill your various needs. Some of these apps find niche place and go popular and many go unnoticed by most of the users despite being useful and effective.
Let's discuss some of these useful yet unknown Android apps in this article.
This is a fun app for music lovers. Using this app, you can create your own rap with intuitive talk mode. It allows you to turn your words into a rap song instantly.
It helps you auto-tune freestyle verses, provide your feature like Rap Battles, where you can challenge other Autorappers. You can use its features to discover top Rappers and get followers for yourself.
You can even share your rap via email, SMS, or on social media accounts.
This tool turns your Android device into a Wi-Fi or Bluetooth-based universal remote control for various apps such as media players, slideshow viewers etc.
Its free version allows you to easily set up server software on your desktop and offers 18 free remote controls for different programs.
The premium version provides 90+ preloaded remote controls, voice commands, the ability to create remotes and widgets, IR and NFC actions and Android Wear support.
Flud is one of the best torrenting apps available today for Android platform. Its recent version supports a sophisticated Material interface and offers no speed limits for downloads and uploads.
It offers some amazing features like selective file downloading and prioritization, sequential downloading support and Wi-Fi only mode, magnet link support etc.
You can also find much more advanced features for improved performance.
This neat and organized cloud storage management tool allows you to instantly view details of your multiple cloud storage accounts.
Using this tool, you can see how much space is available with different cloud storage accounts, segregate the space occupied by different apps and files etc.
You can search for individual files, look for duplicate files, and download files from the cloud to your device. It supports Dropbox, Box, Google Drive, One Drive and MEGA.
Its premium version offers you unlimited account support, dark theme, and password or PIN protection for the app.
This app is for basketball fans. It provides you immersive insider experience and it is equipped with Google Daydream headsets for virtual reality experience.
It drives you to the virtual viewing lounge where you can experience kickback or watch game highlights and avail other features on demand.
Its House of legends program allows you to see your favorite players talking about the game and pop culture. It provides you a chance to hang out with your favorite game players in virtual reality.
Prisma is a great tool to turn your regular photos-even mundane ones-into piece of art. You can click photos using app's feature or select photos from gallery on your device and apply one of 44 different filters.
It even allows you to create your own filters too by uploading your favorite photos and paintings. Once uploaded, Prisma analyze these filters using its artificial intelligence.
Further, you can Astro y these styles to other photos. It takes few seconds to apply filters using this app.
Helium is amazing app sync and backup solution for your Android device. This helium app doesn't require you to root while providing sync and backup services.
This application allows you to backup your data and apps on your SD card or cloud storage. It allows you to sync app data from your other Android device, even if the devices are not on the same network.
It can help you to backup and restore to SD card and backup and restore from your PC. In its other features, it allows Android to Android sync, cloud backup and restores, Dropbox, Box & Google Drive support etc.
Astro file manager is another tool in the list which is a simple yet powerful tool. It offers both local and cloud storage management features in a single tool.
This app allows you to organize internal storage and SD card space easily while moving your media and files to and from the cloud services like Google Drive, Dropbox, and One Drive.
It provides features like shortcuts to network storage and cloud services, bookmarked locations and shortcuts to media files, app manager, a quick viewer of SD card usage and a task killer.
This productivity app is designed to give priority to your contacts and the way you interact with your contact list. Drupe allows you to access your friends on any app with a single swipe through the contacts.
This application helps you keep your address book neat and up to date. It solves your duplicate contacts problem as well. It offers a dedicated feed to display all your recent activity on social media at one place.
Wally is an amazing source of high definition wallpapers with attractive and huge database and a lot of categories. It allows you to filter wallpapers by categories, tags, resolution, text and even aspect ratios.
It offers a range of animation collection and other features. It's smart and smooth interface has been developed along the lines of Google's material design.
You can use these amazing apps for your different needs. These simple yet powerful apps are designed to support your various tasks. In fact, using these apps you can save a lot of your time by reducing manual efforts to perform tasks.
Android platform is filled with useful and effective apps. Many of this application remain unnoticed by the users despite being useful enough for daily life. Let's discuss some of these unknown apps for Android.