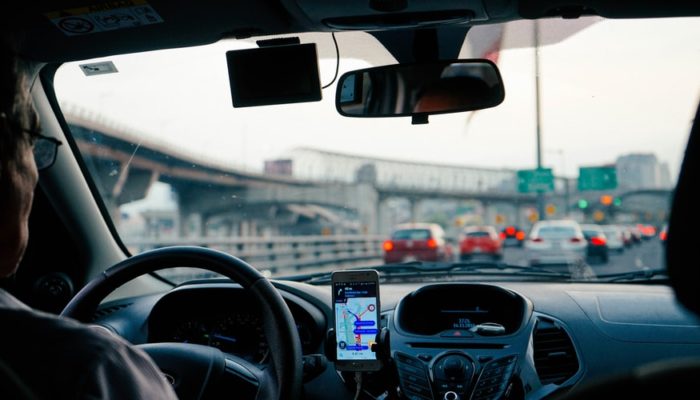 If you are someone who lives in a large cosmopolitan city than you must know the pain we go through every day just to commute to work. Our commuting time is increasing day by day due to the increase in the number of cars. Since the car leasing facility has been given by the banks it seems that everyone in the city has a car now. Due to the increasing number of cars on the road the traffic situation has gone from bad to worse.
In the early 2000s the traditional taxi industry was the only choice people had if they wanted to commute from one place to another in peace. Public transport has always been available but then again the use of public transport can leave you tired and stressed and peace probably the last thing on a person's mind while taking public transport. The hassle of going to work or anywhere else for that matter is overwhelming when talking about taking public transport. I personally know so many people who skipped their classes or work just because it was raining that day and they didn't want to take the subway for transportation.
If we talk about commuting through traditional taxi services then, to be very honest, traditional taxi services were considered to be somewhat of royalty because of the fares they charged. Not everyone can afford to take taxi services because they're simply very expensive. And also the trouble of waiting hours and keep standing on the roadside and keep calling for cabs can be very tiresome. Along with all the hassle and the high fare rates the level of security and safety and professionalism if the cab drivers can be a big question mark in this regard as well.
Problem identification: The fact that someone had to create an app like Uber means that there was a large gap in the market already present which got filled by this app. This app definitely identified people's problems and catered to them in the most professional ways possible. This app shows that the developers of Uber paid their undivided attention when surveying the market and when they were in the phase of need identification. It is a very famous saying that needs is the mother of invention and here we can see this very clearly. The developers saw a need and worked out a very viable way for people to use transport services which met all their concerns in the best way possible.
Payment methods: Another way Uber has made life easier for its customers is by giving them the option of paying through their debit cards and credits. See, the way it works is that Uber's app gets linked to your debit card or credit card and in case you don't want to pay cash the payment gets deducted from you respective card automatically leaving you to feel at ease during the whole process. Another really awesome feature that apps like Uber have is that some of them give you points on every ride you take. Earning points to a certain level makes it easier for you to pay for your rides because these points can help you get discounts on your rides.
Low prices: As already mentioned above that a traditional taxi service is something that most people cannot afford that easily therefore these developers kept this fact in mind while developing these apps. Booking a ride through Uber or one its competitors is very low priced as compared to taking a cab. Plus you can also get discounts through different promotions that are running every other day as well.
Easy to use for customers: Uber and other apps like Uber are very easy to use. Secondly, the fact that these apps provide the booking service very conveniently is a bonus. This fact of customers being able to book rides from the comfort of their homes or from anywhere else for that matter is probably one of the best features that these apps have come up with. Not only can you book the app from anywhere possible, provided you have access to the internet, but after putting the pickup and drop off location you can also track the your booked ride till it comes to pick you up showing you exactly the number of minutes it will take the driver to reach you for picking you up.
Safe and secure: All the drivers that are employed with these services are registered with the respective companies and have no previous criminal records. Plus before the ride comes and picks you up you can see the license plate number of the car, the color of the car and the name and picture of the driver to the passenger at the time of booking. This prior information helps the passengers verify if it's safe to go with the driver who has arrived.