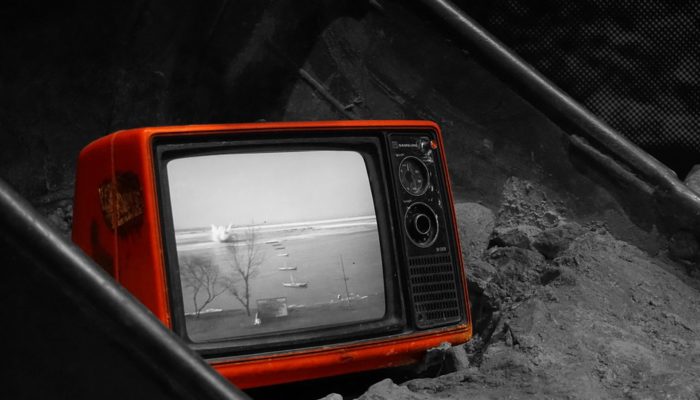 Remember what our dads used to say about Television. It's mind sucking box! Even though we are entering into the digital realm, people are not willing to give up on TV. You will be surprised by what a recent study by Razorfish revealed. It's was hard to find people who were willing to give up on TV for more than a couple of days even if they were offered $350. Crazy, right?
If you are hooked to your TV watching Paramount Network on Spectrum throughout the day, then the results wouldn't sound crazy at all. Many of us cocoon in our blankets and like binge-watching TV more than going out. Personalized experienced offered by TV is to blame.
TV is evolving is like other channels are evolving. The tech revolution is certainly changing how marketers are delivering the message to people. They now have a multitude of opportunities to interact with customers.
Hear it from the Experts
Experts have some input to give on the future of Television.
The president of IEEE's Signal Processing Society Dr. Rabab Ward says that in future, the TV will provide us with ways to appear inside the program we are watching. Viewpoint television is a good example of that. It uses signal processing for creating views. TV allows the user to change the perspective of the camera during video playback. It brings the users into the scene and offers a 3D view.
The CMO of Extreme Reach, Melinda McLaughlin says that viewers today are not very good at distinguishing between video and TV. It's probably because they can choose any device to watch both of them. A decade from now, the lines between TV and video will extinct. Maybe, we won't even use the term TV anymore. The ad-supported content will also become interactive. At that time, marketers will fully benefit from digital transformation.
Trends Defining the Future of TV
These trends explain how the future of Television is evolving:
Storytelling
The TV used to revolve around a single screen only. Now that we have the Omni platform environment, storytelling is being splashed across multiple screens at the same time. The TV we have at our homes focus our attention on the primary screen and other screens like smartphones and tablets play supporting roles.
The Omni platform evolution has impacted content creation, sales, marketing, and distribution. Choice-based stories are in demand and the content producers will have to convince the creative community to work on them. The IT department will play the role of making these stories technically scalable.
Content Mobility
The demand for content mobility is rising and smartphones are to blame. The content must follow customers from one device to another and one location to another.
Event-Based Viewing
Soon, the content creators will be hinged on creating a social experience around a program to enable viewers to become a part of a broader event. This would be an experience beyond the TV and the living room.
Content Delivery Optimization
Remote and channel guide experience which has stayed the same for half a century is about to change. Smartphones will become equipped to learn the habits of the viewers and deliver customized programs according to the preference of the viewers. This is happening in many cases already.
However, to bring such level of customization at the TV level, M&E companies will have to work on content delivery optimization. It will be similar to Search Engine Optimization.
Binge Watching
DVRs, Blu-ray box sets, on-demand media providers and digital media libraries have enabled viewers to sit down and watch an entire series of a show in one go. Consumers want this kind of content consumption. They don't want to wait for weeks to watch a new episode.
M&E companies need to take the lead and create a customized user experience by taking advantage of such a behavior pattern.
Interactive Content
It is expected that interactive gaming will integrate with TV. This will allow viewers to participate in live sporting events using Augmented Reality. They will experience swinging along with their favorite slugger during the base game. In short, consumers will be able to interact with anything they see on TV in real-time.
TV Will Become Transactional
Even though TV commercials are promoting products but in the future, this will happen faster than we could imagine. A dress worn by a celebrity in an award function will be available for purchase instantly. A simple click or a wave of hand would complete the transaction.
In the coming future, the TV will give power to customers to interact with whatever they wish to. For now, consumers can experience the ever-evolving perks offered via their Spectrum TV and Internet bundle.