The first and foremost duty of a web content writer is to frame compelling pieces in a website, persuading viewers to stay. For beginners who have no idea how to skilfully write content that can engage more audiences can be perplexing. Website content writing is not an easy cake and can be mastered by following few ways. These ways if adhered to religiously can bring in favourable results to the site and would appeal to viewers.
Compelling content writing is a critical factor in increasing the rate of views and the position of a site in the search engine results page. Other essential factors being duly optimised SEO, readability, syntactically error-free writing, and so on. Keeping all these aspects continually in mind while writing can leave writers unsettled and confused. To help writers draft better pieces for the web that can engage more viewers, here's a list of ds and don'ts while writing.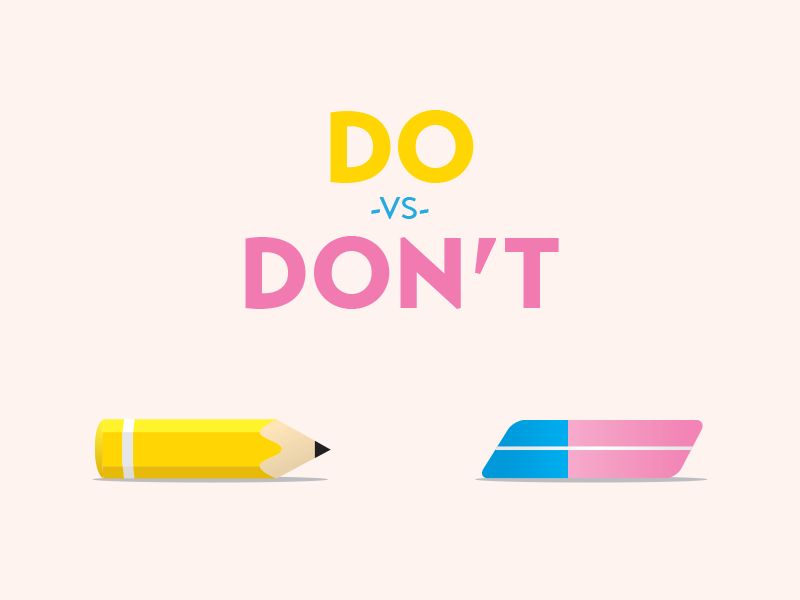 Things to do/follow while writing for a website
For persuasive Content writing, a writer needs to follow a few pointers. These pointers are instrumental in drafting a piece that can both engage and attract viewers ensuring better search results.
Use a subtle call to action tone – This particular act is instrumental in turning every site visitor to a probable customer. A CTA tone will persuade a viewer to click the link and read the rest of the article.
Write first and edit later – In Content writing, it is essential to draft the whole article first and edit then. Scrutinising a written piece to discover scopes of improvement in between writing can disrupt the flow and quality of content.
Use simple sentences – writing bombasting words with heavy usage of jargons in your articles can lead to lowering of your page rank. Framing articles or blogs with an engaging tone but with a lucid language will work wonders in terms of attracting readers and receiving more views.
Write from the reader's perspective – Every article should be written keeping in mind the reader's viewpoint. It is necessary to chalk out beforehand your target audience and predict their way of thinking before writing.
After gaining comprehensive knowledge about the DO's it is essential to know about the Don'ts, a writer has to stay away from.
Things to avoid while writing for the web
Content writing involves several intricate nuances; however, the most important ones are discussed below:
Strictly avoid plagiarised content – plagiarism is a sin in the field of writing. Nothing can justify the act of copying someone else's effort and make it as your own. Invest your time in research and come with unique writing to prevent it from getting removed from search engines.
Refrain from writing complicated sentences – Compelling content writing demands penning down a piece that can be read by all. Unnecessary use of jargons and bombastic words may exhibit your writing prowess but won't attract visitors. With a low readability score, your site may tend to lose your acquired base of traffic.
Don't indulge in blatant promotion – It is wise never to oversell your products, even if it deserves every bit of praise. Self-vaulting can create a negative impact on the readers and can lead to bounce rates. Creative content writing involves a subtle balance of biased and non-biased perspective of writers.
Do not write without knowing your target audience – Your target audience is the one for whom you are penning down a piece. It is vital to write website content that meets the reader's level of knowledge.
Almost every SEO content writing services, demands professional content writing from the end of the writer that adequately fits their requirement. One of the main factors to bear in mind while writing for professional agencies is to meet the deadline. Writers should be disciplined in their way of writing and strive to maintain the timeline. Accomplishing a task within the stipulated time exhibits both the professionalism of a writer and his/her sense of punctuality.