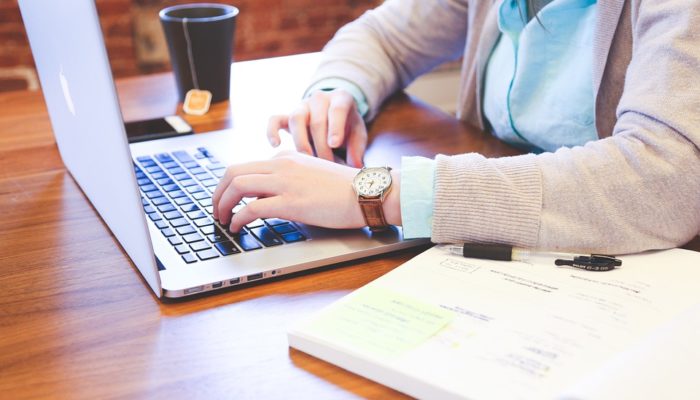 Despite so much being said and written about SEO, most business owners still want to know why SEO is important for businesses. This is quite unfortunate because SEO is a very worthwhile marketing outlet that can bring your business more qualified leads and customers.
Research and studies have revealed that SEO has better ROI as compared to old-style of marketing such as print advertisements and television commercials.
However, SEO is no miracle. It will take some time to provide results. When done right, it ensures high business visibility, web traffic, branding, a deep insight into the behavior of the client, a high ROI, and enhanced credibility.
Here's how you can benefit from business website optimization:
Promises Visibility and Branding
It is natural for a business owner to expect to appear high in Google rankings when people search for his products and services.
However, the reason behind this is much more than the desire of the business owner to get the searchers click through the website.
It certainly adds a lot of value to your business site to appear in search results for terms relevant to your business. Many searchers do not do the regular job of searching once. They do the following:
– Clicking on certain sites
– Get over with it
– Focus on searching for websites
– Clicking on them
– Editing search terms as per their requirements
– Conduct a search again
– Click on sites
– Check their search terms once again
– Search again
– Make more efforts
So how does this impact your business? Well, this indicates that you can repeatedly display in all of these search results gaining more mindshare with potential clients.
There are strong chances that these visitors click on your site. The best part is they will develop more trust on you with your site displayed in all of their search results.
Boosts Business Credibility
Mental notes are usually made by searchers for rankings for key terms they enter into popular search engines such as Google and Yahoo. Although none of these consciously realize this, they definitely take notes.
Your ranking is a vote of self-reliance for consumers. Your potential clients might not actually realize it, but higher search rankings will make enhance your credibility in their eyes.
SEO Brings Your Business Traffic
First, it is important to understand that traffic to your site by itself isn't enough to help the business make money. You need to focus on making your best effort to sell to your customers even once they visit your site.
However, doing business on a street mainly crowded with potential customers is always better. With SEO, visitors to your site are mainly qualified leads who have been looking for a business like yours. This also means they are already interested in your products or services.
Best Advertising ROIs
As per studies and survey, SEO promises the best ROI's for advertising. Hence, it will remunerate your business for the efforts it makes.
The reward is higher than the traditional forms of offline advertising as well as internet marketing. This is because SEO is basically an inbound marketing tactic which means it facilitates you to promote to individuals whenever they look for the products and services business provides.
There's no need to pester them while they are busy. They would be happier as you would only show up whenever they are looking for what you offer. No chasing, stalking, convincing, explanations are required. SEO will help you win half the battle.
An Unparalleled Insight into Clients
With SEO, you can get a deep insight into your clients. It works towards generating valuable traffic which is tracked by Google Analytics.
This data and metrics are precious and used by professional website designers. These will help you know a lot about your clients with this.Some of the crucial info you can get include their pattern for searching, the way they browse, languages they use, the technology used, a place they live in, etc.
You will also come to know about days these visitors are most active including the time and much more. The info will let you make informed decisions related to your business as well as the strategies (online and offline).