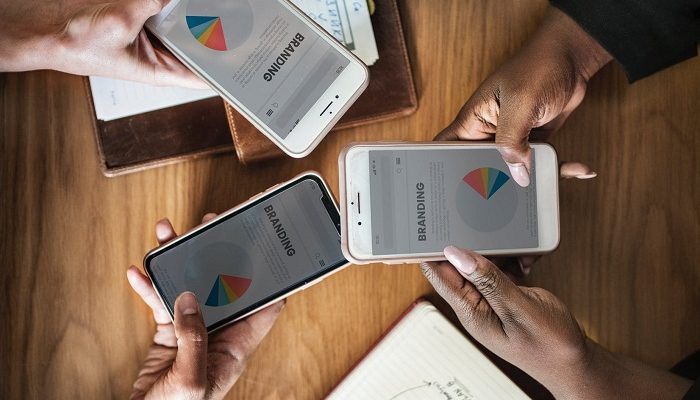 Instagram is one of the most popular branding platforms in 2019. Another such platform which has proven to be a promising platform for branding is Behance.
In 2019, there are almost 500 million Instagram users across the world; India alone boasts of nearly 69 million users. Behance has approximately 12 million users, and projects on it have been viewed on an average of 4 billion times.
These statistics indicate the immense prospects of branding through social media. Unlike some 10-15 years ago, today, branding is relatively convenient and is being done by many companies to expand their market base.
The ease of accessibility to the internet makes greater room for new companies to make an entry into the minds of people without spending fortunes on television advertisements, billboards, etc.
Branding, in simplistic terms, can be defined as the personality of a company as is represented to the world. This process is not particularly challenging but is time-consuming; which is why there isa separate brand management agency whose sole job is to createa brand face for a company. In fact, it is how new and blooming companies rub shoulders with the giants of any industry.
Isn't branding just a fancy term for advertising?
To put coarsely, yes. However, the details vary. Advertising is a process of educating the customer's about a new line of products you have launched or making them aware of your existing products or something new you have done. Branding is creating a company personality which will be distinctive from all the other companies of the same industry.
How is branding done right?
Why branding is important, especially in this internet era is the millennial customer base?  Millennial isa woke generation, always connected to the recent happenings and developments around the world.
In such, a company also has to be woke, considerate of the sensitivities of a growing customer base and thereby interact with them keeping their brand value intact. This service is usually done by a brand positioning agency who posits your brand in the minds of the collective.
One such example of this is the new Nike advert which featured Colin Kapernick, an NFL quarterback. He recently came into news for protesting racial discrimination by kneeling during the national anthem of USA. Nike faced backlash because of featuring him, but they stood their ground and used any tagline. They chose to contest the advertisements which brandished subtle racism, like H&M recently did, with that advertisement.
Another example of successful branding comes from Amul, who always manages to keep up with the recent happenings through a comic strip. They might not be the only butter-seller in India, but they always continue to grab on to the peak as far as branding is concerned.
Why a branding agency?
Although maintaining a brand image is paramount to keep a steady and loyal customer base and also expand, a company cannot spend much time on it by itself.
A brand management agency, therefore, becomes essential. Their sole job is to create, maintain, adapt, and update the brand image. They have specialists who do regular research of the targeted customer base and thereby create a convenient and distinctive brand personality.
In this day and age, there are many portals where branding happens: the traditional ways like billboards, television and also the coming of age methods such as Instagram, YouTube, etc. which make advertising new-gen and appealing to the modern sensibilities.