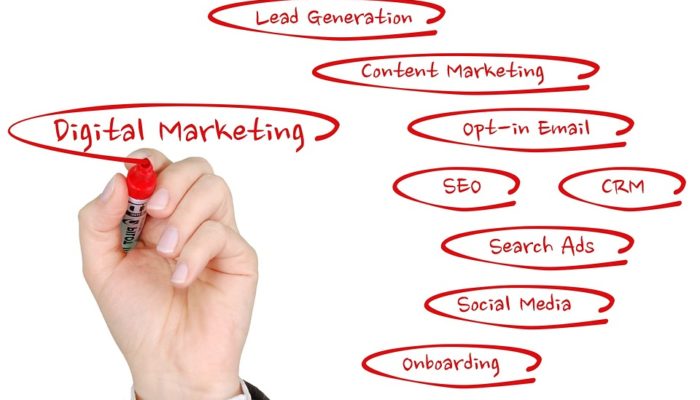 How Is SEO Changing in 2018?
It feels like it's impossible to keep up with SEO practices. Firstly it was all about keywords. Then it was all about content and link building. Then it was all about social media.
Google keeps getting cleverer and we don't know how to keep up. We don't know what's important anymore. Well, the answer is 'all of them'.
All of the issues are still important, but the emphasis of your SEO strategy should be constantly changing.
It is good practice to get an SEO audit twice a year. This will analyze your website and let you know what's working well and what isn't. You can find a good auditor at highimpact.co.uk/seo-audit-services.
A professional auditor will help you understand any recent algorithm changes at Google. They'll also make you aware of any larger shifts in SEO practice.
The best way to stay on top is to keep a professional close by! However, they are a few general shifts we can take into account.
Traditional SEO is Just The Baseline
Traditional SEO practices are now just the baseline. This is your metadata, descriptions and web code. These are minimum requirements. All they will do is keep you in the game.
Making these changes no longer puts you at the top. This means that you must go beyond this to rise up.
Keywords Are Not as Important as They Once Were
Google's first few algorithms were keyword based. You would flood your website with buzzwords surrounding your business. By doing this you'd see your site pop up high in search rankings.
Google's spiders were just looking for 'density' of keywords. It was fairly easy to hack the system in this way.
Content Marketing
'Content is King'. That well-used phrase still applies but not quite in the same way. When keywords ruled the internet, businesses started creating blogs.
They would flood their blogs with advice and content filled with keywords. That is no longer enough. Google is more interested in who is linking to you from relevant content.
You've got to get your content out there on other websites and get the big hitters linking back to you.
Social Media
SEO does not end with Google. YouTube is the second biggest search engine in the world. Twitter and Facebook handle billions of search queries every day. If you don't exist in those worlds, you are missing a majority share of searching. Growing your presence and impact on social networks should be a key part of your SEO strategy.
There Are No Shortcuts
Nowadays, there just aren't any shortcuts. Google's latest algorithm, Hummingbird, deciphers the overall context of your search query. It no longer seeks out just keywords.
It also takes into account 'hot-topics'. This means that it analyses news reports and trends. If your business is talked about heavily, it will rank high.
SEO now represents a more accurate view of popularity and impact. This means you have to integrate SEO with your PR company and your marketing team.
It is all more interconnected than ever and should be treated as such. The biggest trick to SEO is simply to run the best business.
Business marketing
The rise in popularity of the World Wide Web in recent years has given businesses a unique way to promote themselves. It's also a popular medium that has spawned many a new career for people around the world.
To most regular Internet users, it would seem that there are plenty of ways to promote one's firm. Are you a business owner? If so, do you know of all the top online marketing tips that you can apply to your company?
The focus of today's in-depth blog post is to share with you some of the best killer marketing tips that you can apply to your business. Don't worry – you can thank me later!
Make your brand credible offline
When you launch a new brand, product, or service, most folks make the mistake of starting online first! Doing that is a pretty fundamental mistake! Why? Because there is no offline credibility behind what you're launching!
Let's say, for a moment that you are a new startup, and you are starting a new fruit juice drink. Your target demographic are people that have a focus on healthy eating. In a bid to appear as a young, dynamic company, you launch your new brand and product online first.
Now consider the following. There are hundreds, if not thousands, of established fruit juice drinks on the market today. What makes your fruit juice stand out from the rest?
Sure, you can use some smart marketing terms to make your drink look attractive on a website.
But, if no-one has ever sampled your fruit drink, how will consumers know if it's worth their time and money to invest in your products?
When you sell a product or service offline, it's best to establish consumer confidence offline first.
That's not to say that you shouldn't have a website or social media profiles for your brand. Take the fruit juice drink example above. You would first need industry figureheads and the media talking about your new product.
When you're talking about it online, you've got evidence of brand credibility. And you can share that evidence with your website and social media visitors.
Choose the best digital marketing agency for the job
As a new startup, one of the things you are keen to avoid is spending money when you don't need to do so. The fatal mistake that many new firms make is spearheading their own DIY marketing campaigns.
One might assume that DIY marketing isn't such a bad idea for a cash-strapped company. After all, the Web has plenty of tutorials that can help you to promote yourself online, right?
The trouble is that most new entrepreneurs seldom have the skills to pull off a kick-ass marketing campaign! It's no secret that you will need to dedicate a lot of time and money for promotional activities. After all, you want the best return on your investment!
Although it may pain you to admit this, the job of marketing is best left to experts and industry professionals. Only they will know the best and worst ways to advertise and promote a brand online.
The good news is there are lots of marketing agencies out there that can help your brand exposure in the marketplace. As with any server vendor, it's important the relationship you have with your chosen agency "feels? right.
You are paying them lots of money. So, you will want peace of mind that your investment is going to increase your brand awareness. Trouble is; how can you, a business owner, differentiate between a good and a bad agency?
One classic way to do that is to read some reviews by current and former clients. Some agencies post up case studies on past clients. Because they make public the work they've done for their clients, they have no reason to lie about what they've achieved.
Another interesting way to learn more about a company is through reviews from its employees!
When you work for a high-profile digital marketing agency, you will need to believe in your employer and the work they do. In many ways, it's different to working for "any old company?
The work you do can make or break a company. A lot of responsibility rests on your shoulders to ensure the ideas you pitch to your clients are 100% successful.
It's those ideas that creatives spawn which make a marketing business what it is. These individuals will often shout their marketing achievements from the rooftops.
In marketing, everyone wants to make a name for themselves. So, when you have proven results, they are great to add as examples on a resume!
Think about how your brand helps people solve problems
At a low level, companies develop products and services to help solve problems. The fruit juice startup we talked about earlier helps individuals maintain a healthy lifestyle.
Landscape gardeners help homeowners maintain the exterior appearance of their properties. And so on.
One mistake that some people new to business make is to develop stuff for the sake of it. Just because you thought something was a great idea doesn't mean it hasn't got done before.
You need to think about why your product or service is better than anyone else's.
For example, your product might be simple to use. Or it could appeal to those that want to lead an eco-friendly lifestyle. Whatever you do, make sure it's something that offers real appeal to your intended demographic.
Engage with your online audience
More people take to Facebook and Twitter to ask companies questions. If you never answer those questions or your replies are unhelpful, consumers will talk to your competitors instead!
One part of any successful digital marketing strategy is to have active social media profiles. What happens when you have an active social media presence? You will soon find that more consumers are "liking? and following those profiles.
And we all know that leads to phenomenal brand exposure!