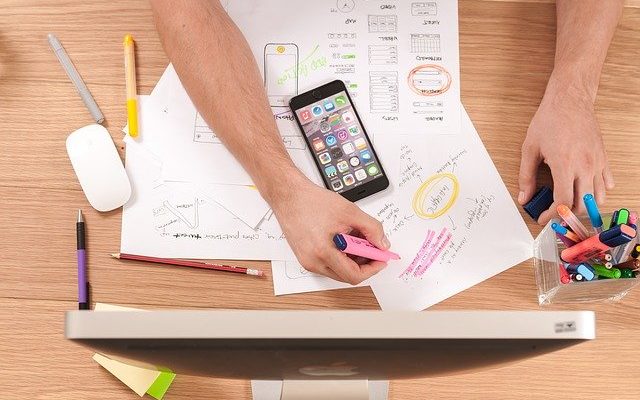 iPhone mobile application industry is booming all around the world. The number of iPhone users are increasing constantly. Several people have opted for the iOS operating system to experience the advanced features of mobility such as virtual assistant with Siri, family sharing, and long battery life.
In mobile application development, there is a high demand for the best iPhone app developer, who can develop the iOS-based mobile application which can beat the competitive world and meet with the modern requirements. 
For iPhone app developers only developing an app is not sufficient, to be in a competitive world, it is essential to know about the latest trends and next-level programming languages. It will help developers to meet with the advanced level requirements, 
In this blog, we will provide you some tips which are imperative to know for the iPhone developer and these points will help them to develop high functional mobile apps based on advanced features. If you are also planning to hire an iPhone app developer, ensure that the developer provides expertise in iOS app development skills.
Key Skills of iPhone development
Expertise in Swift Programing Language
The most popular Swift programming language has turned as the primary language of Apple. It is the most essential skill that the iphone mobile app developers should have in them.
This programming language was aimed to overcome the challenges of the most versatile Apple language Objective-C. It was designed to integrate with Apple's Cocoa and Cocoa Touch framework.
Known as a universal language
Powered by the tech giant Apple
Offers intensive functionalities to the developers such as Inheritance & Initialization, Error Handling, Control Flow, and classes.
Launched on: June 2, 2014
License: Apache License
Know about Apple's Xcode IDE
Apple's Xcode IDE platform helps developers to turn as a top-notch iOS mobile app developer. This platform offers a smooth environment to developers that helps them to turn the workflow into a streamlined procedure. It offers a high-level user experience and iPhone app developers should be a master in this platform to meet with the modern development requirements.
It offers a productive based primary environment for the developers to build mobile applications for Apple devices like Apple Watch, Mac, iPad, and iPhone
Xcode IDE is highly integrated with the Cocoa and Cocoa Touch frameworks
Advantages – Provide assistant editor, smooth navigation, Schemes feature and testing
Spatial Reasoning
It is one of the most essential qualities that an iPhone mobile app developer should have in them. While developing an app, they have to think from a user's point of view. In order to increase user experience, developers have to think out of the box.
However, they have to add a touch of uniqueness with advanced functionalities and interferences to create interest of the users for the app. iPhone app functionalities that developers integrate should be based on easy to use, accessible, simple. Users should not have to take any pain to access the features. They should have a creative quality in them.
Develop Custom Mobile Applications
Custom based apps are in high demand, now enterprises prefer to opt for customized mobile applications. With technology dominance, several features can be integrated into the app but customers can search for the developers who can develop the iPhone apps as per their business requirements or integrate the features as per their needs.
Upgraded with Latest Market Trends
It is important for the iPhone developers that they should have knowledge about the latest market trends. To deliver the apps with the latest trends helps them to maintain the market standard and it is known as a key indicator. Developers should always know where the tech industry is heading and have knowledge about the latest trends and the updated versions.
Latest Market trends include – Blockchain, Internet of Things, Augmented Reality, and Virtual Reality
Maintain your Apple Portfolio
To turn as a professional iPhone developer, it is essential to maintain the portfolio. With an upgraded portfolio, you can show your work profile to your customers, and they can preview your work. It helps in decision making, along with this an upgraded portfolio opens several opportunities to get you the project and fix the deal soon.
Apple Design Guidelines
iPhone developers should not miss having the Apple design guidelines. This guideline offers huge opportunities for the developers to deliver unique user experiences and highly engaging apps. By following Apple guidelines, developers can avoid future rejections and have an idea of the Apple platform.
In guidelines, several essential information is available such as text font size, layout formats, and Interactive Touch Features
Conclusion
The above is the skillset of the iPhone app developer that they should have among them. To stay ahead in the market competition, they should be well versed in these skills. There are other qualities also that a developer should have among them such as communication and punctuality.