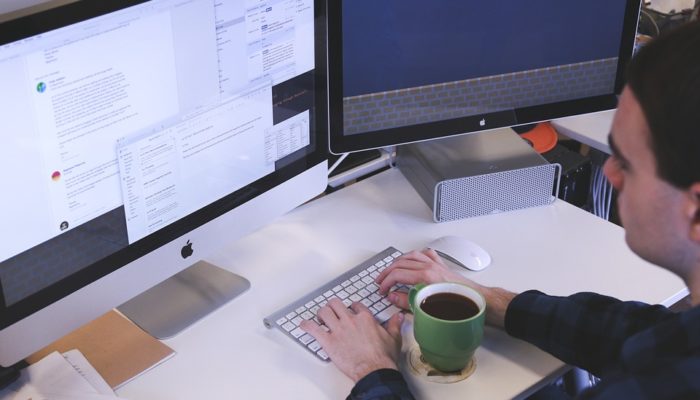 Did you know?
The first 5 organic search results draw in about 67.60% of all clicks?
So, can you risk missing out on all those potential leads?
None business, irrespective of the genre of trade and its current popularity across the digital realm, can afford to say yes to the above.
It makes it ideally imperative to ensure that these following stay in one's priority list –
Quality content
SEO optimised as per the latest SEO trends for 2020
Following hailed content genres
With SEO still having the last say, the need to focus on the latest SEO trends for 2020 is more now than ever before. In this endeavour, here are some listed top-favourites –
1.Voice search revolution into play
Voice search optimization is here to stay and reign – and this is an unchallenged and much-celebrated statement for SEO trends in 2020. With a steady inclination towards smart speakers, the need for voice search optimised content is escalated.
Therefore, getting content that is voice-search optimised ensures that the SERP is thoroughly boosted. As for content marketing strategies based on this, one needs to ensure that they have included features like –
Long-tail keywords
Conversation style of content
Inclusion of phrases like 'near me.'
Question answer pattern content
Add on to this the need to cater to AI-based algorithms that would require including answers to auxiliary queries as well. It is what each content writer in India caters to, at present.
2. Influencer marketing – priority!
A significant portion of businesses now invests a major share of their marketing budget on influencers. Much of this can be attributed to the demand and supply of authentic and reliable content.
Considering influencers are reviews personified, potential clients are much assured about the quality of product or service that they plan to avail. It has a positive reflection on the image of a brand and is hence listed under the top content marketing trends 2020.
3. Shake hands with BERT!
Among the latest SEO trends for 2020 is the confirmation that BERT is going to last with the SEO for a long time, what with the emergence and dominance of Artificial Intelligence being imbibed into content writing.
Being the next significant change after RankBrain, BERT aims to improve Google's understanding of natural language that would pave the way for voice search.
4. Featured snippet dominating the SEO kingdom
While featured snippets get a majority of the clicks, it presents chances of boosted traffic and lead generation. Irrespective of the algorithm queued up; the importance of featured snippet never fades away. Studies have even revealed that featured snippet often gets more clicks than the first organic search result. With this in mind, make sure to draft your content accordingly.
Such latest SEO trends for 2020 ensure boosted SERP and increased conversion rates. Hence, make sure to approach the pros in this field to fetch better and boosted results!