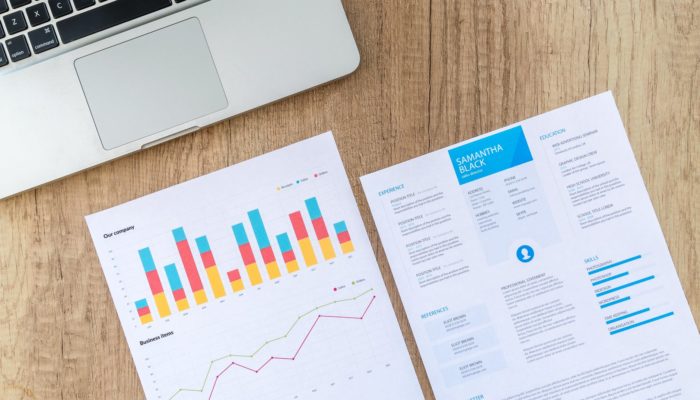 A resume can be considered as a document that is created by a person in order to present his or her background including qualifications, work experience, achievements and so on. It is an integral part especially for the application of a job. Considering the importance it holds, one can simply understand why it is required to be made in the best way possible. It allows a person to get noticed among millions of applicants. Although your qualification matters the most when you apply for a specific role, it is followed by how you present it, which is mostly dependent on your curriculum vitae.
One can always make a perfect presentation of a resume but there are a number of online tools that help with the same, reducing your load. While most of the online resume makes claims to provide the best results, here are two picks by Saasworthy along with their comparison – Enhancv and Novoresume. If you really want to be among the smart applicants, then these two resume makers are for you. Want to know why? Read on!
Enhancv is a smart resume maker that presents a number of templates from which you can choose the best as per your profile. This resume maker is a free tool that can give you the best results without wasting time. On the other hand, Novoresume takes advantage of a simple yet effective approach towards making a well laid out resume. It helps to make your resume more pleasing to the eyes. If you want to compare both and know the difference, here is a quick guide for all your queries:
1. Enhancv allows you to try the Free button that will let you try out this instant resume maker. When you open the site, you will find a button in the middle of the left side, which welcomes you to try the CV maker without any investment.
In the case of Novoresume, you will have to create an account by signing in to the site. When you visit Novoresume, you will find a menu button that will lead you to the Sign-up button by selecting the options. It will show the option to Create a Resume.
2. Enhancv asks your career field before you start with the making of the resume. This is an important step that is questioned by Enhancv, which helps you to enter the exact field where you can find a relevant role for yourself. Moreover, it is beneficial according to the recruiter as well, who can shortlist you easily. On the other hand, in the making of the resume via Novoresume, you will get 5 templates, which adjust your resume according to the work experience. The level of experience is divided into different categories such as junior, intermediate and senior. This tool allows you to choose the exact level of your work experience, which will also help the recruiter to short-list your account in case of any relevant offer.
3. One of the most important and rated tools that the Enhancv offers you is to sync or import your de5tails from any of the social media accounts such as LinkedIn, facebook, etc. It can also collect your information from your email ID, thus sparing the time which you would otherwise require in typing. This process can be stated as personalizing your Enhancv resume. Once you are done with the importing of the data, you should proceed with the creation of your resume. For the Novoresume, in addition to the level of your experience, you can also use the provided templates that include standard, modern, classic, creative and professional. Moreover, it is a great addition to the resume maker, which allows recruiters to pick your profile according to the role, thereby enhancing your chances of getting shortlisted.
4. Another difference can be made in terms of the design and presentation of the resume. While Enhancv presents a classy and professional style, Novoresume gives a sober presentation of your data.
Comparison
The online CV maker namely Enhancv and Novoresume are noticeably more accurate than other resume makers. Both offer the ability to customize the provided templates thereby personalizing the result. For Enhancv, you can get a number of tips while you write your resume. Along with that, it also provides examples of how you can populate or fill a certain field on the template. Novoresume, on the other hand, provides a guide as a sample following which you can complete your curriculum vitae.
Again comparing both of them, we get Enhancv as a better resume builder simply because of its continuous feedback that one gets while making their CV. It is something that helps the user to correct any error thereby completing the task with no issue. Although Enhancv is at the lead and most trusted by the users, Novoresume is not too far behind it.